I've done a few crocheting projects throughout my short time at the craft, as a way to experience new stitch patterns and instructions.
My first completed item was a string of 'Merry Christmas' bunting to adorn the wall of my and Dave's first house. I had wanted something colourful with a festive message and couldn't find anything suitable in the shops so decided to make my own! It's a very straight forward triangle shape in treble stitch with hand embroidered letters using DK (double knit) wool. The holly and mistletoe are from a wonderful book called "100 Flowers to Knit and Crochet". I also made Christmas tree shaped 'baubles' to give to family members using the same shape.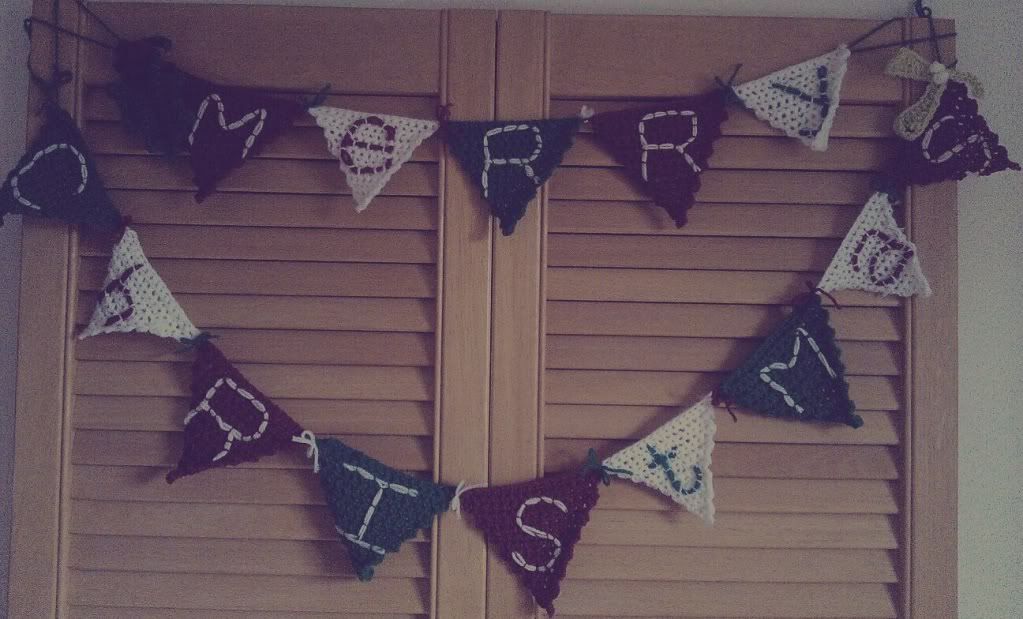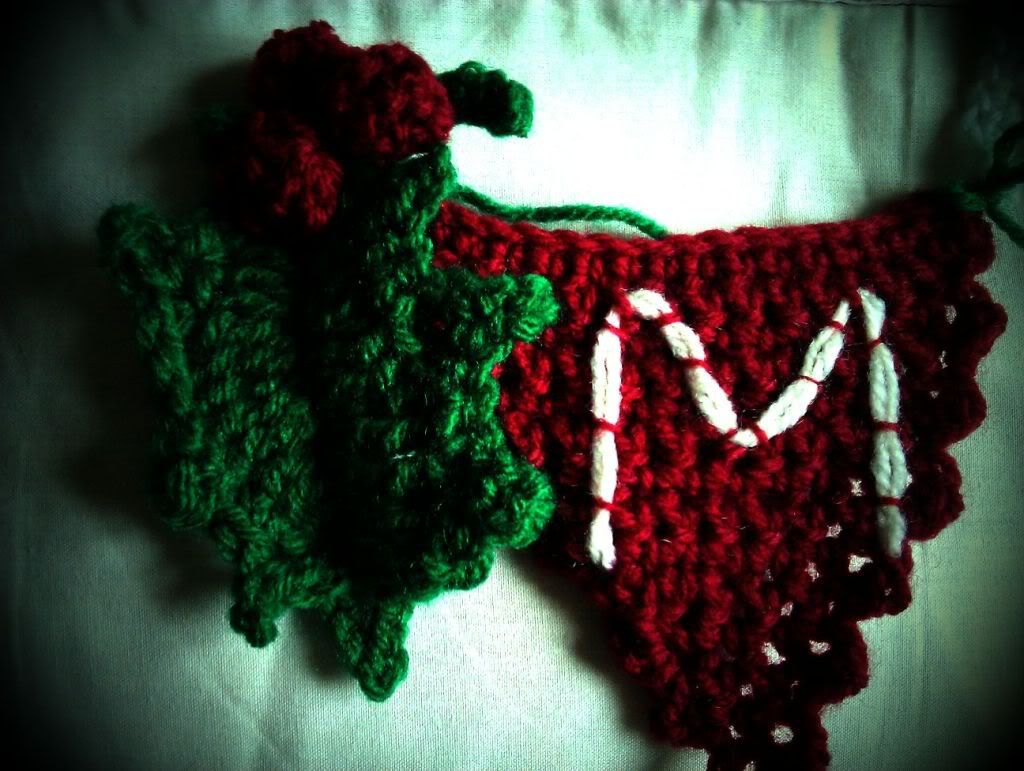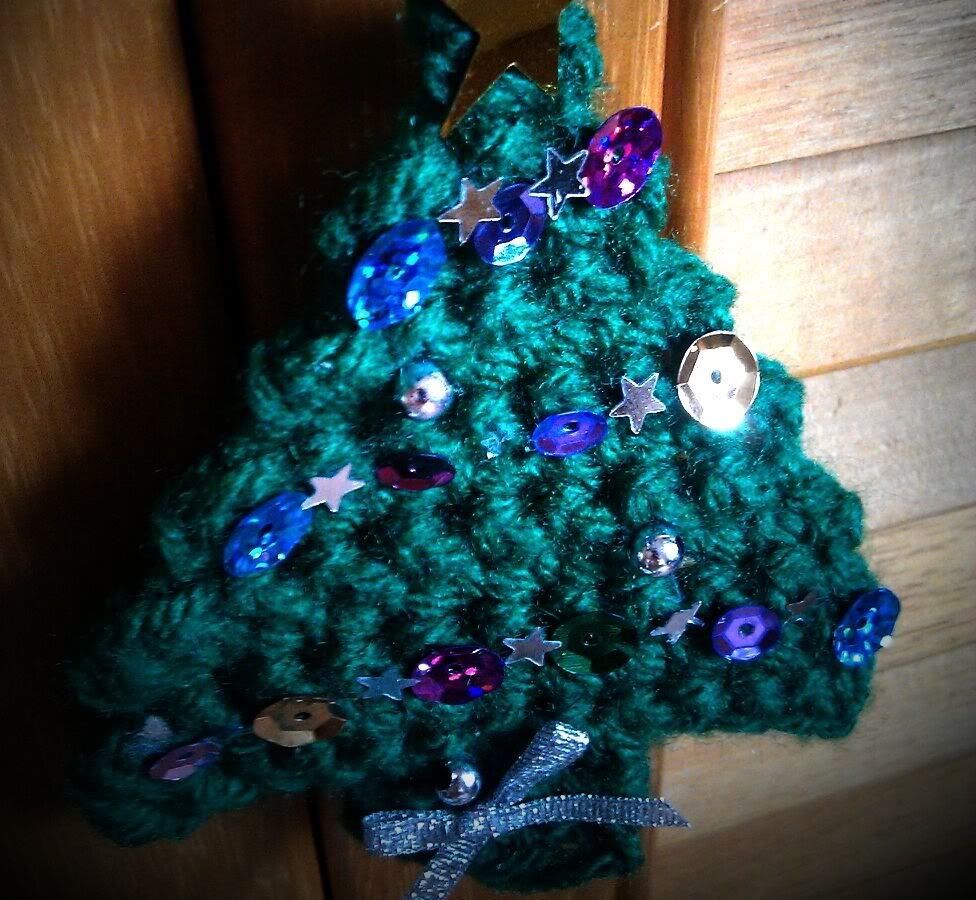 - Embellished Blanket -
My first blanket was of single bed size and used a very simple 'net' base comprising of chain and treble stitches with stripes of 'shell' stitch, along with more detailed appliqués to give it a bit of colour and interest. This pattern was adapted from a fantastic magazine called "The Art of Crochet".
Occasionally I also make crocheted items to give to family and friends as presents. One which springs to mind is a floral scarf which I made for Mummy. It uses striking greens and pinks in flower squares which are then chain stitched together to give length. Very warm yet stylish too!
More recently, I've been making items to sell upon my
Folksy
page and at future craft fairs. These include floral brooches, gadget cases, bunting and a variety of other items which are yet to be added – I'll keep you posted as these come along!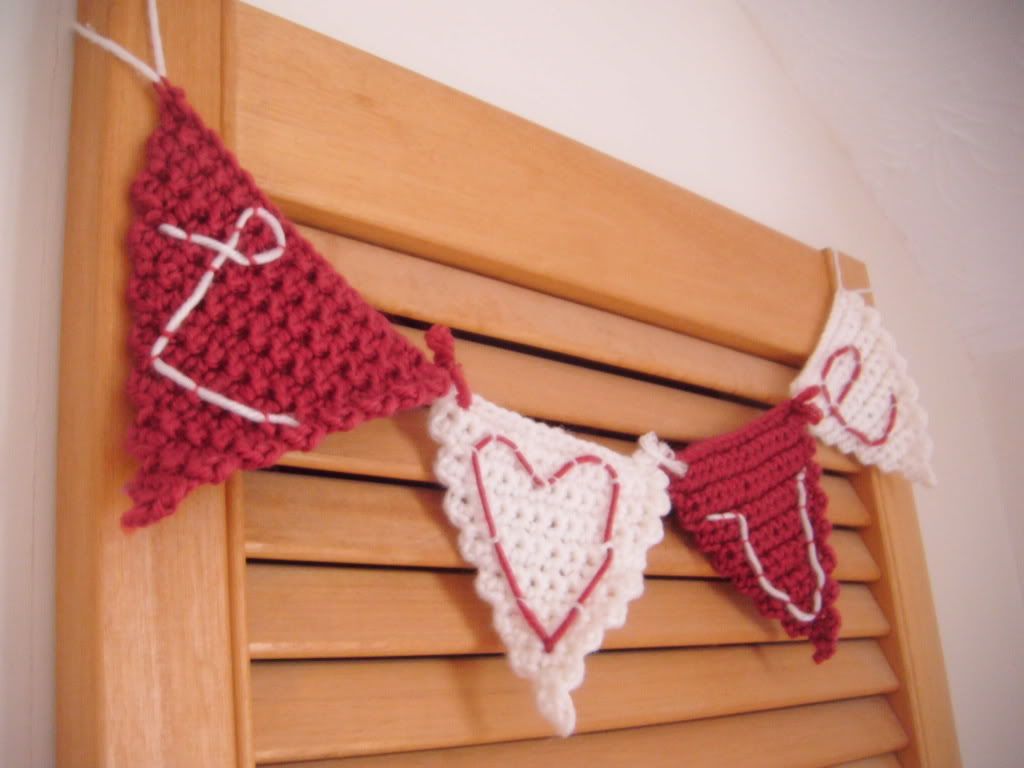 - Cushion Cover -
I gave good ole' granny stitch a try and made a cushion cover which I'm very pleased with. This pattern came from "The Art of Crochet", although granny stitch is very straight forward. You'll soon realise that a lot of the patterns I try come from this magazine as it's got such a range of ideas and patterns for beginners and more advanced crafters.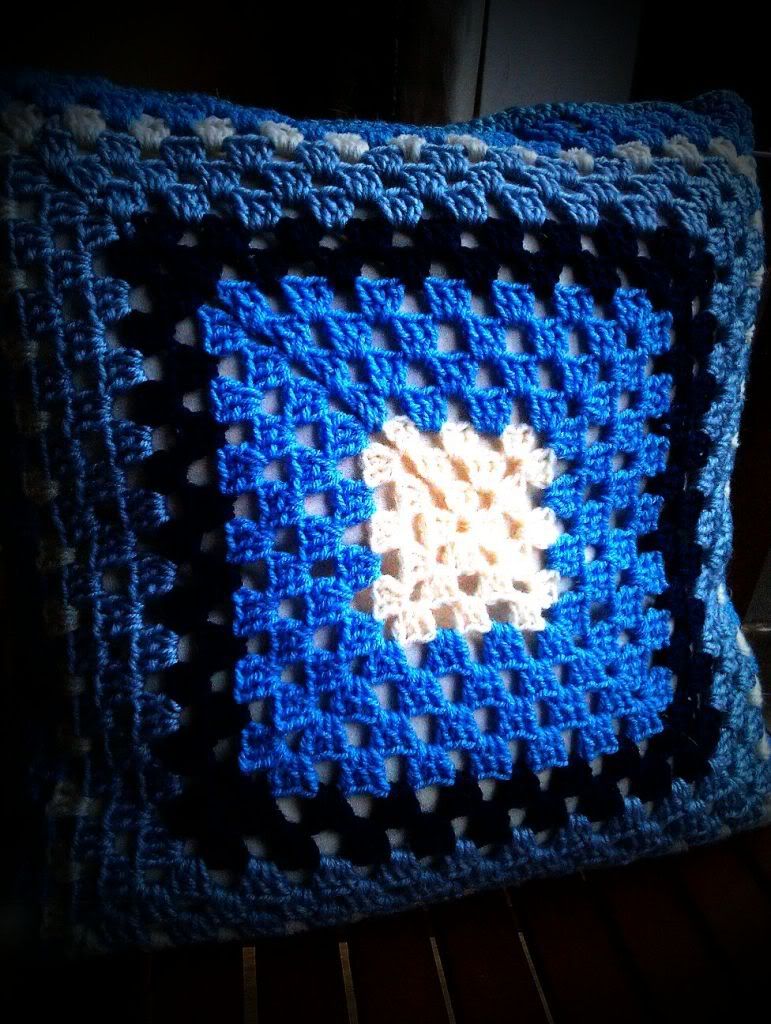 I'm sure that there are more projects that I'm forgetting but they can always be added as and when I remember them.

In the future I hope I'll have gained enough confidence to start making garments as well as home and personal accessories and I'll continue to let you know what I'm up to.
Love and lacery,