I'm always working on a few things at once as I get slightly bored of doing the same stitch / pattern over and over again in a large project. Currently I'm working on a very large venture. Again, using "The Art of Crochet" for pattern inspiration, I found a wonderful blanket using square blocks which are sewn together, and bordered, to create the finished item.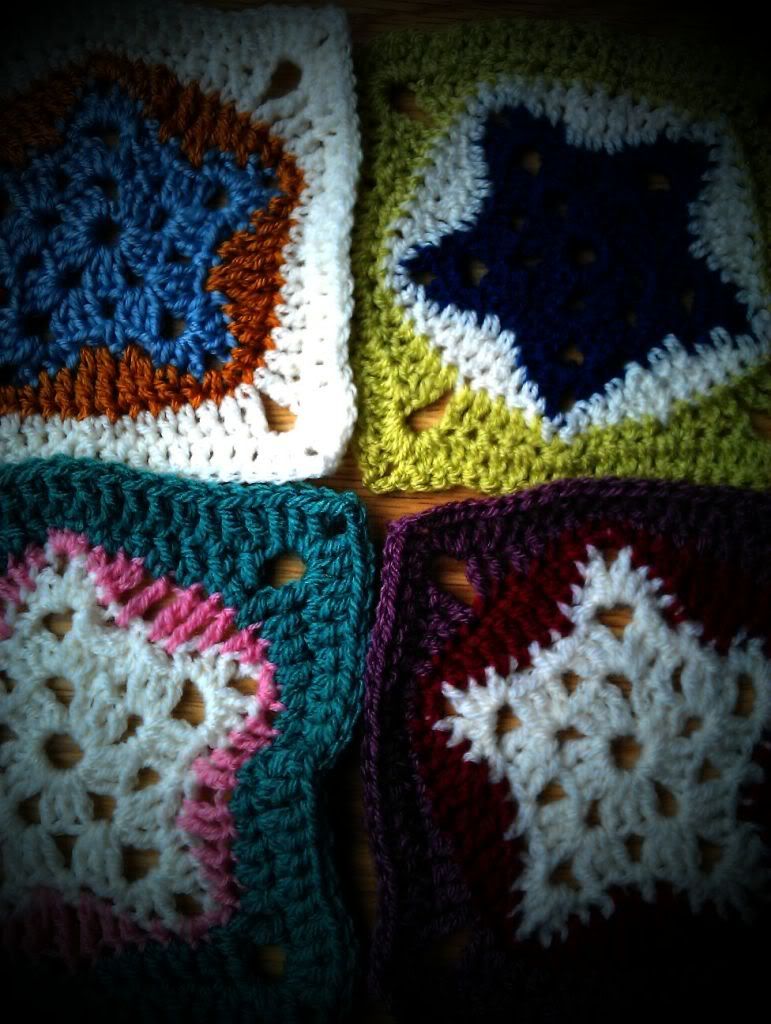 In total there'll be 48 squares, to make a double bed sized blanket, as well as three border lines so there's quite a bit of work in it! I've finished 43 of the squares, in four varying colour schemes, so I'm well on my way to getting it done relatively soon. I'll be sure to let you know how it looks when it's all finished!
I'm always trying to expand my stock for
Folksy
, and possibly future craft fairs, and thus I'm forever experimenting with colour combinations and embellishments. At the moment, I'm making brooches which use varying tones of the same colour so as to appeal to those people who are fanatical about only the one hue. Also, I've crocheted a selection of roses and I'm trying to decide what to do with them – either adding fabric leaves or creating posies.... possibly. Anybody have any ideas?
Then it'll be onto my to-do list for the next project... There are always items on this list, using varying patterns and techniques, so I hope to always be busy crocheting. What are you all working on at the moment?